THE PRIMITIVE ROUTE
The Primitive Route of the Santiago´s pilgrimage was used by the firsts devouts coming from new astrurian kingdom. This is the first Saint james itinerary how his name can indicate it.
The Primitive Route takes its principal origin in Oviedo´s town, but was followed by others pilgrims coming from others northen parts of Spain and Europe. It was probably a secure and used itinerary until, the middle of X century, the actual French Route consolidated its position from Leon, new capital of the kingdom. Yet the Route between Oviedo and Compostela continued being a notable alternative.
ITINERARY
The Primitive Route leaves the asturian lands by Bustelo del Camino. The Galicia entry begins by the beautiful but difficult mountain pass of O Acebo (1030 m). Here the pilgrim still has 144 km until Santiago.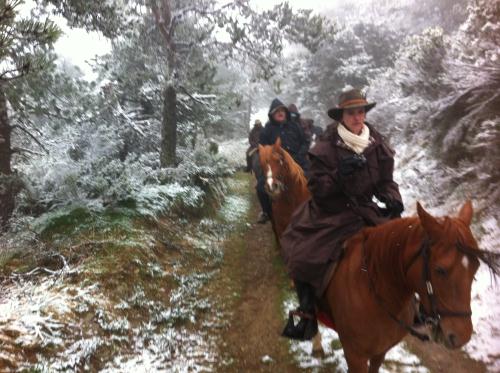 Between a spectacular high mountain nature, we rapidelly arrive at the first galician locality of the Route called Fonfria which lead to A Fonsagrada (952 m) ,before arriving to Lugo. From A Fonsagrada, the Route crosses, San Xoan de Padron, joins rapidly Montouto, where the Route again becomes unique. From Paradanova an alternative guides the pilgrim until A Pobra de Buron. The pilgrimage Route leg in this locality appears, in documents since the XIII century under the mention " Cammo d´Oviedo ".
From A Pobra de Buron, the pilgrim takes the direction of Xestoso near Montouto´s hospital (1050 m), where he joins again A Fonsagrada. The Primitive Route continues by slated lands until Paradavella, a precious locality conserving its old aspect , O Cadavo (710 m), second largest population during the Primitif Route in Galicia. This pilgrim Route continues to the west by A Vaqueriza (840 m), to rejoin Vilabade.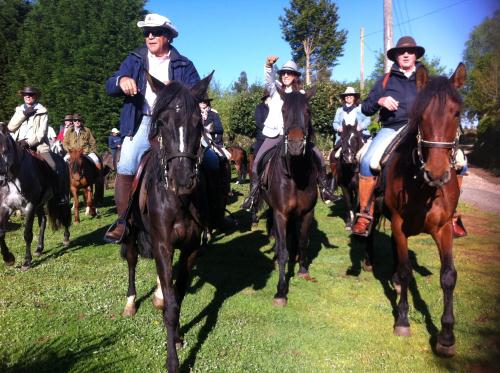 Vilabade is situated in Castroverde´s doors (540 m).From here the documents (the Road is also called " French ") and toponymiques references are numerous. Between villages and fields, the Route crosses Casa do Hospital; Carballido, Fazai and Santiago de Castelo announces the entry in Lugo (475 m).
The Primitive Route enters the city of Lucus Augusti crossing the high Wall. Outside the city, after the village O Frances (also known as " Hospital ") the Route enters in Guntin. From here the itinerary takes old and always frequented ways crossing an infinty of little rural villages, like Seixalbos, Xende, Ferreiro, Augas Santas or Merlan, arriving in the province of A Coruña after the sierra of Caréon, on the route of historic Saint James city of Melide. The Primitive Route finishes in Meline, where the French Road comes to join it.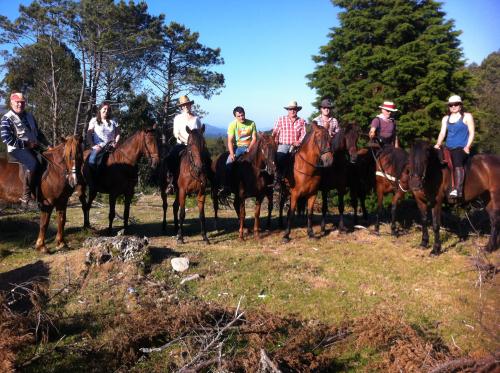 Melide (450 m), considered as the geografic center of Galicia. After Melide we find Castañeda and the pilgrim crosses far away the Iso´s river via a little bridge until he arrives at Ribadiso´s hospital. From Arzua , the Route follows meadows, oaks and eupcaliptus circling little villages like Calzada, Calle, Ferreiros, Salceda, Brea, Santa Irene, Rua and O Pino, the last before Santiago.