THE ENGLISH ROUTE
The Saint James pilgrimage has enjoyed a great reputation in all medieval Europe. Scandinavians, dutch, english, scottish, irish employed with intensity the searoads to arrive in Ribadeo, Viveiro, Ferrol or A Coruña, having the intention to pilgrim until Santiago.These two last coastenclaves, consequence of an exceptional strategic localisation, represent the starting point for the two English Route alternatives. The A Coruña-Santiago Route consists of 74 km; the Ferrol-Santiago section consists of 118 km.
ITINERARY
From Ferrol, the English Route starts from the Cucuxeiras embarkments, until Naron. The Route continues enlaced with the O Salto way, passes by the As Aceas de Lambeie´s seamill and crosses the bridge of Xubia´s river to enter in Neda.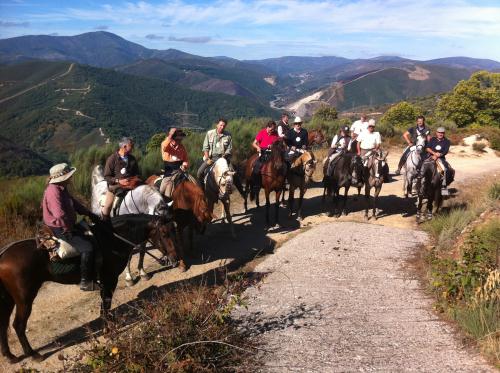 We leave Neda to rejoin Fene. Outside this city the Route interlaces the Royal Road to arrive in Cabanas, just in the middle of the Eume´s mouth, the pilgrim can rest on the beach of A madalena, before continues by the maritime promenade, crossing the bridge and entrering in Pontedeume.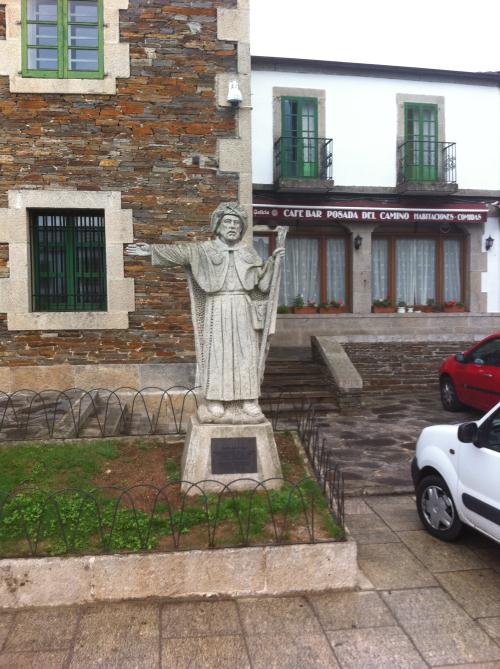 Leaving Pontedeume, we arrive in a church from which one can enjoy an exceptional panorama over the rias of Ferrol, Betanzos and Ares, and then the villages of Buiña and Miño.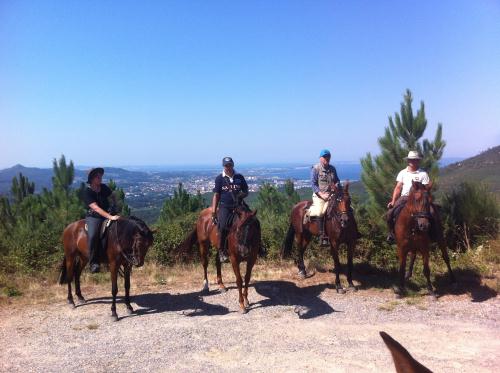 The Route goes down, then takes up again an ascending movement in the direction of Matacabalos, meeting Chantada and Guende. The Route follows flat lands before going down to Betanzos, this Route offers a great panorama over the Betanzos´s ria and its marches.
The pilgrim crosses the river Mandeo in A Pontevella and enters in Betanzos, the old capital of the sevens Galice´s, by the medieval high wall doors.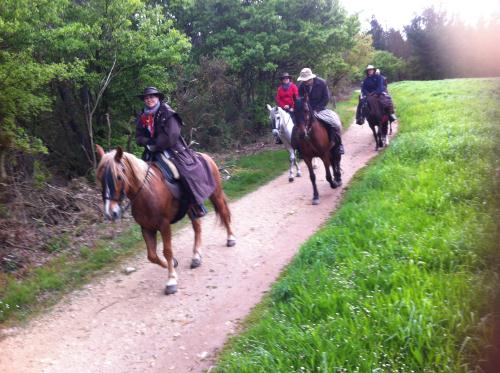 From Betanzos we arrive to A Coruña, leaving the city in direction of the Sigüeiro´s bridge, which hang over the Tambre, the pilgrim arrives at last Santiago. The Route follows parallel to the river and continues in the direction of the "Fonte do Inglés " and leaves behind the industrial polygon of the Tambre.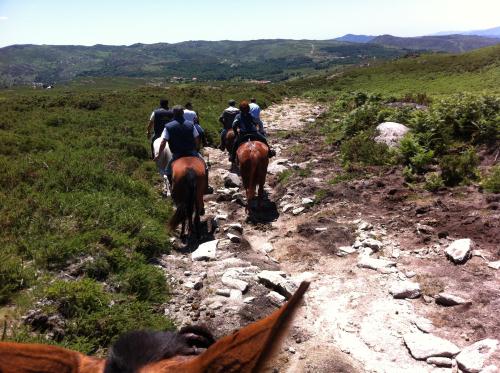 The Route pierces through the urban center of Santiago, going before the administrative building Xunta de Galicia, then in San Caetano, the Route meets the Pilgrim´s monument represented by an amazing bronze statue, realised by the sculptor Jose Maria Acuña.
After the visit of Compostela cathedral, the pilgrims arrival and meeting point, the city of Santiago offers to the visitors all its historic splendour, diversity and dynamism.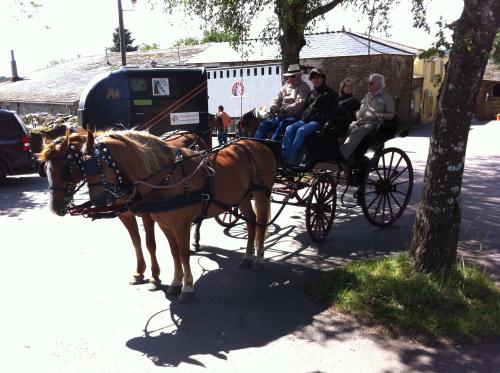 The Route arrives in Meixonfrio, refresh sellpoint for travellers and pilgrims.
Don't hesitate to contact us for more information.
Telephone: +34 639 503 815
Caminos Galicia Caritel 2 Ponte Caldelas. 36829 Pontevedra
E-Mail: caminosgalicia@hotmail.com